Sound Design Music Studio
A Recording Studio Geared to Your Needs
At Sound Design, you'll be working with a recording engineer with 30 years experience recording over 100 album projects , and you'll have the entire studio at your disposal. Three versatile tracking rooms and control room with a wide range of features and equipment for quality recording. Ready-to-play rooms are equipped for musicians to walk in, plug in, and start playing! Personal mixers available throughout the studio make it easy for musicians and singers to dial in that perfect mix for their individual recording needs. Take full advantage of our equipment, effects plug-ins, sound libraries, physical instruments and recording expertise. It's all included; it's what we do
At Sound Design, we have just the right balance of hardware, software and expertise to create an efficient, smooth-paced recording sesssion. We are continually updating our studio with products, features and functionality to provide a state of the art recording facility for your recording needs. Our Control Room features a very comfortable ergonomic atmosphere for your recording session.
---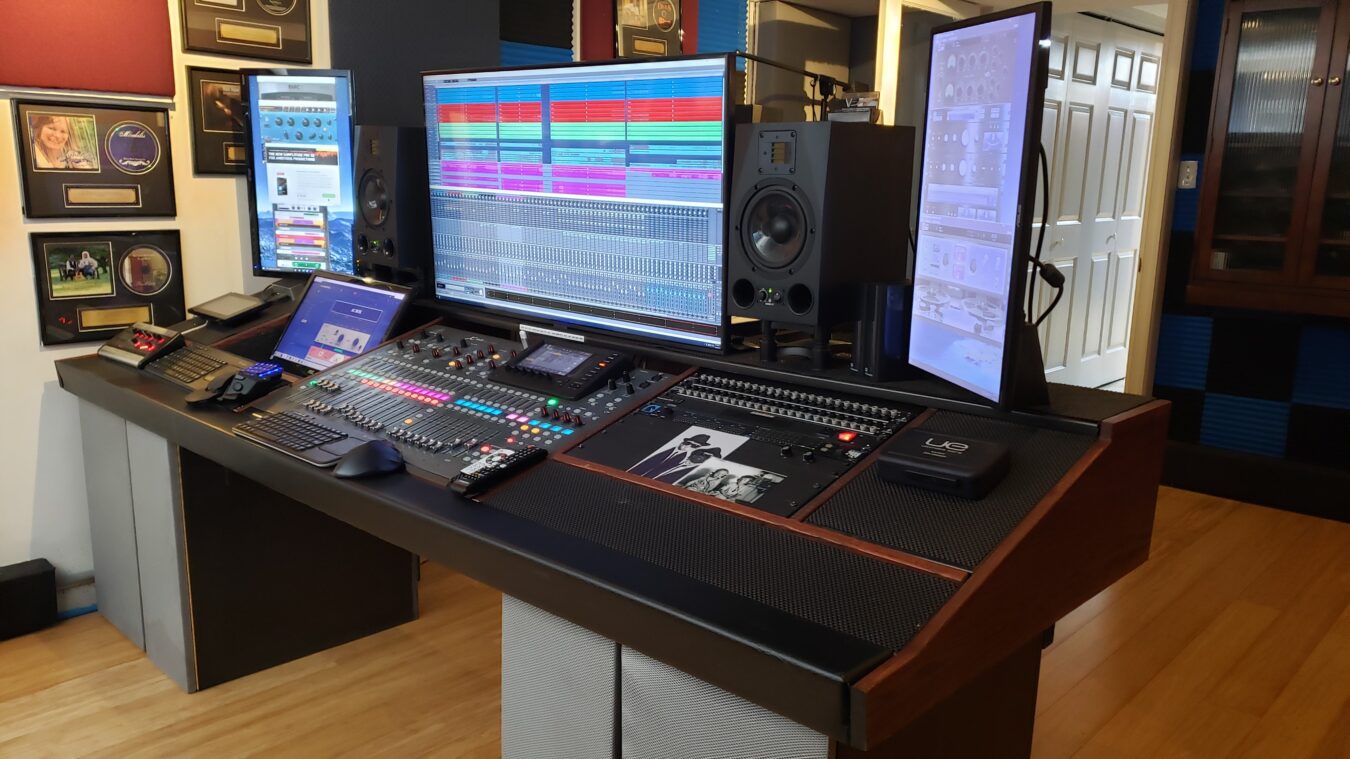 High quality microphones capture, enrich and enhance your performance. All rooms are acoustically treated to create the ideal space to record your project. We have over 30 different microphone types; our three favorites are the Neumann TLM103, a Telefunken Copperhead tube mic, and AudioTechnica's 4033B.
---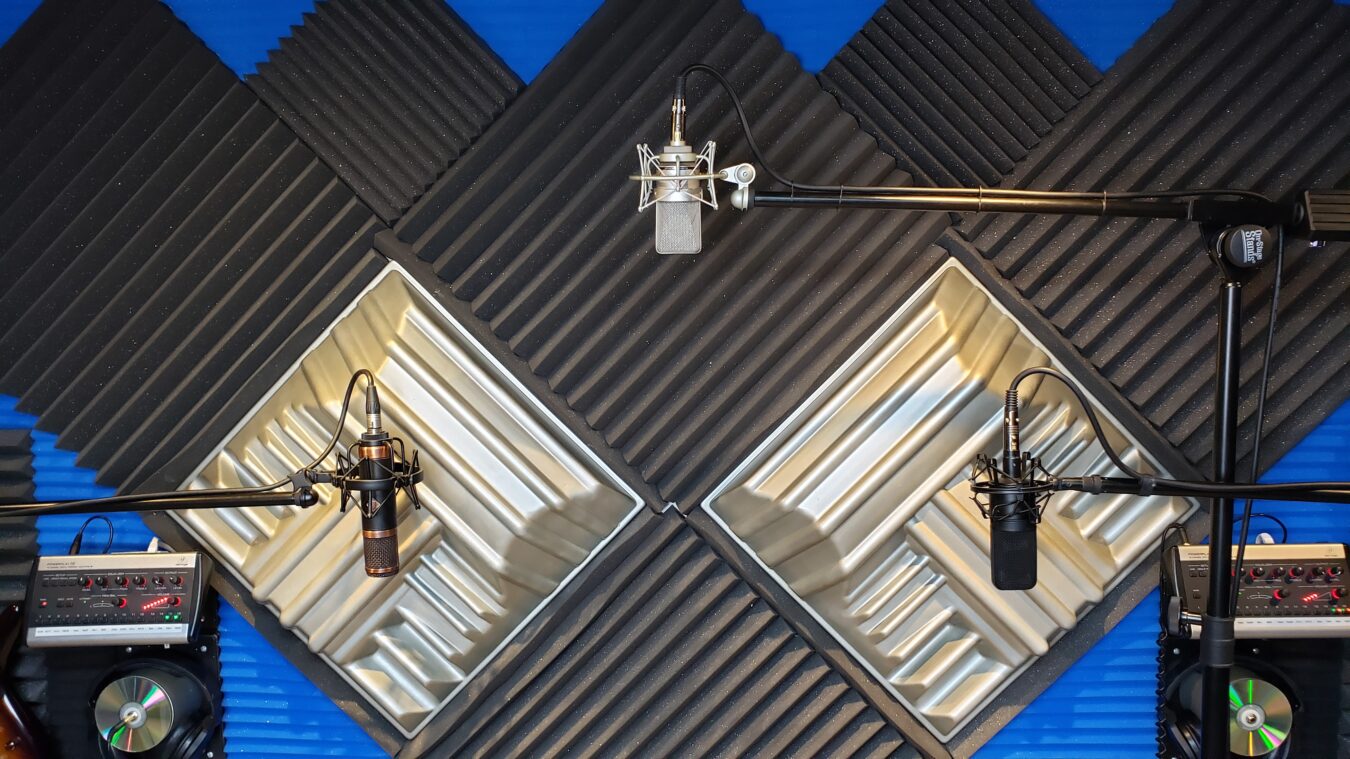 The VPC1 is simply the finest professional MIDI controller developed for piano players, featuring Kawai's celebrated wooden-key action technology, The Kawai VPC1 provides an authentic piano experience. Combined with sound libraries from Synthogy, Ravenscroft, Spectrasonics, East West, and Modartt, the VPC1 gives you masterful control and incredible sounds. This is a piano workstation for music professionals who do not accept compromise.
---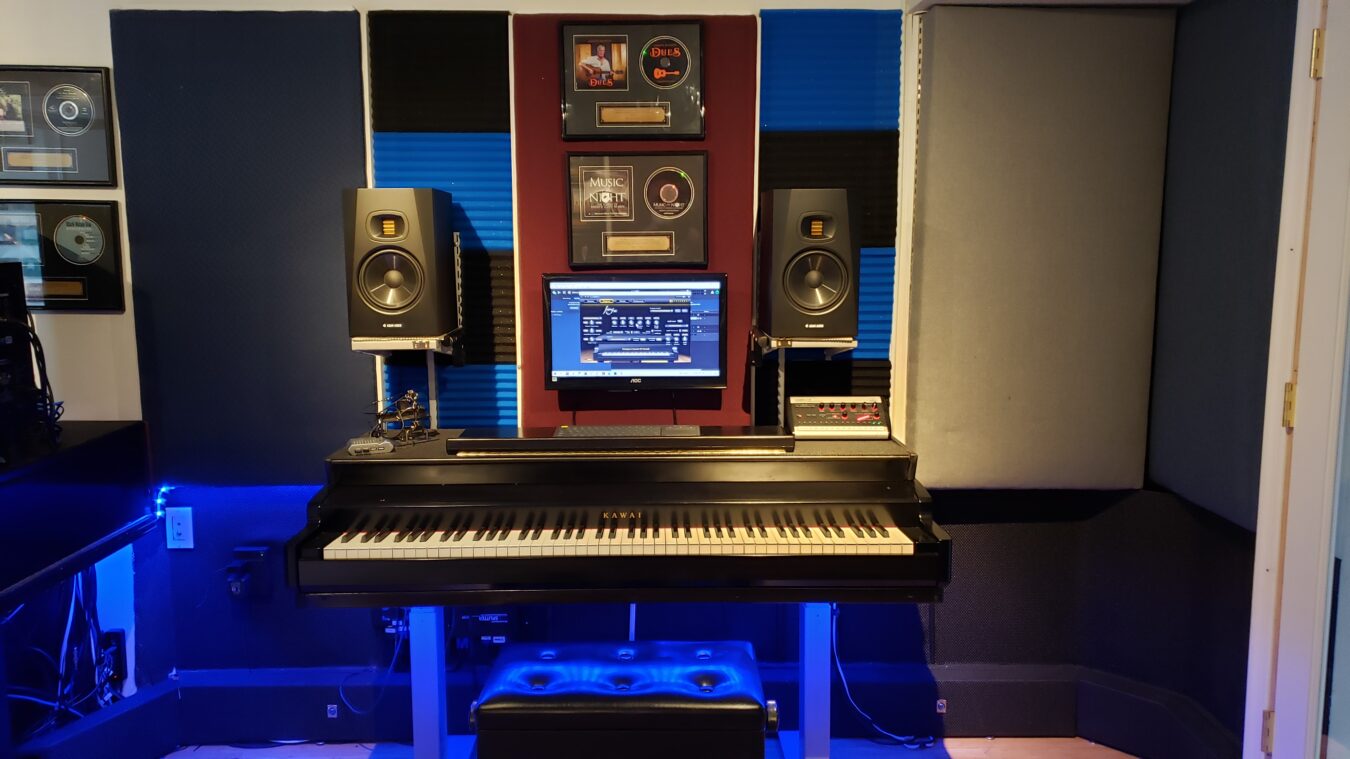 Plug into one of our guitar or bass setups, and you'll have full access to our instrument library and creative tools equipped with virtual amps, effects and speaker cabs powered by Guitar Rig 6 from Native Instruments. Bring your own instrument and amp/pedal unit or use ours. You'll love dialing in that perfect tone.
---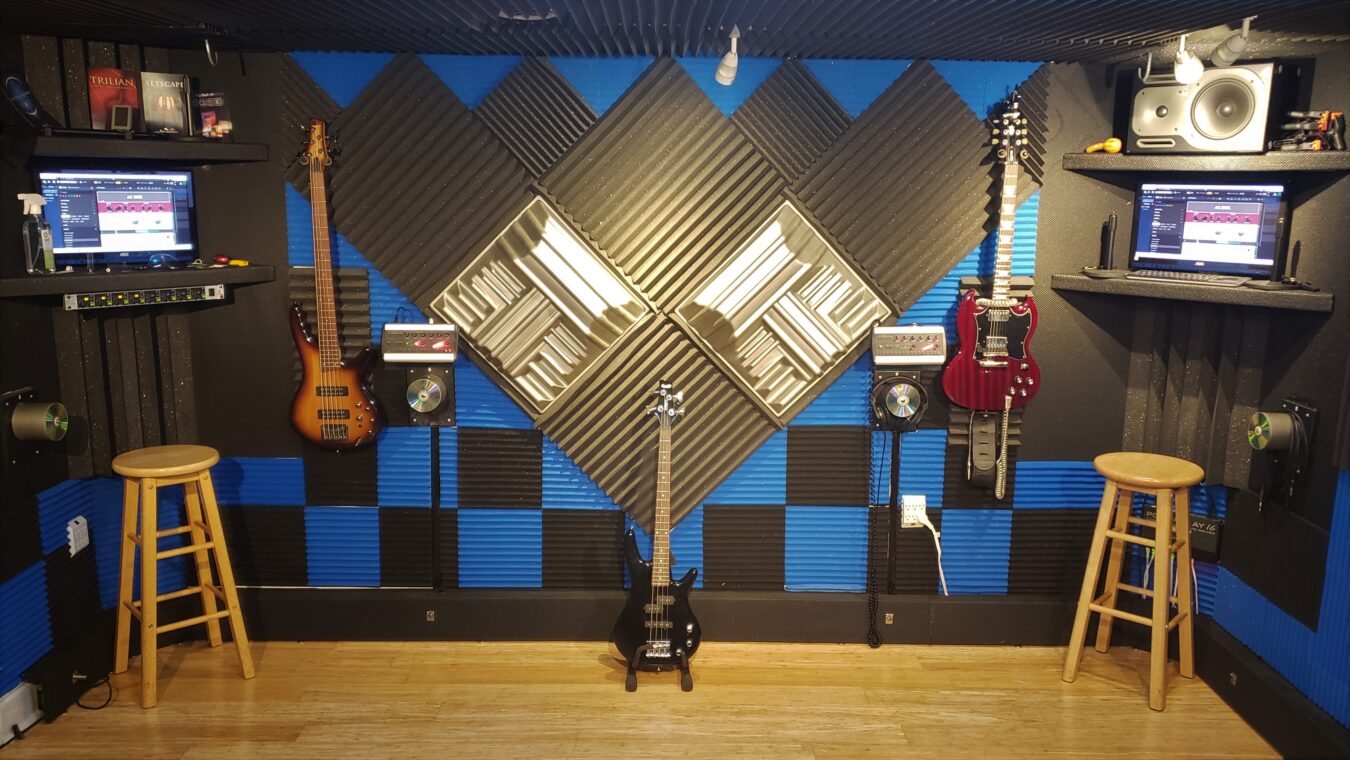 Gretch Catalina 7 piece drums with Alesis Strike Pro Module and Agean R Series Cymbals. This custom drum set combines the sound, feel and familiarity of a full acoustic set with hand made bronze acoustic cymbals and the versatility and capability that electronic drums have to offer. Its all set up and ready to play with a 16 channel headphone mixer and extreme isolation headphones. The perfect drum set to move beyond the limitations of a conventional set, without giving anything up.
---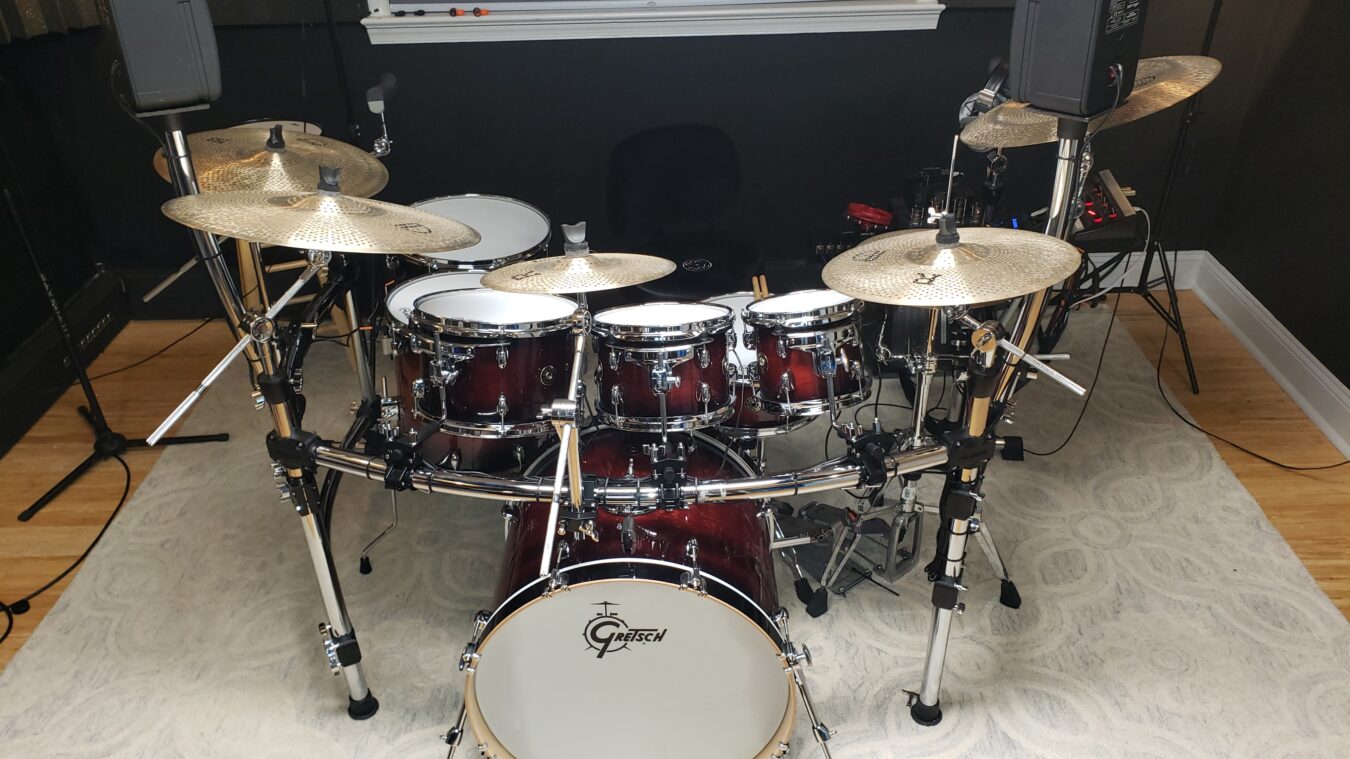 These 16 channel personal mixers give recording musicians/vocalists control of what they really want to hear during a recording session. Performers can not only adjust the Volume for each of 16 input signals, but also set the Pan (left to right mix), EQ (Bass, Mid with sweepable Freq control and Treble) – and much more. And the best part, these adjustments can all be made without affecting anyone else's personal mix. Six P16 mixers are conveniently distributed throughout the studio.
---