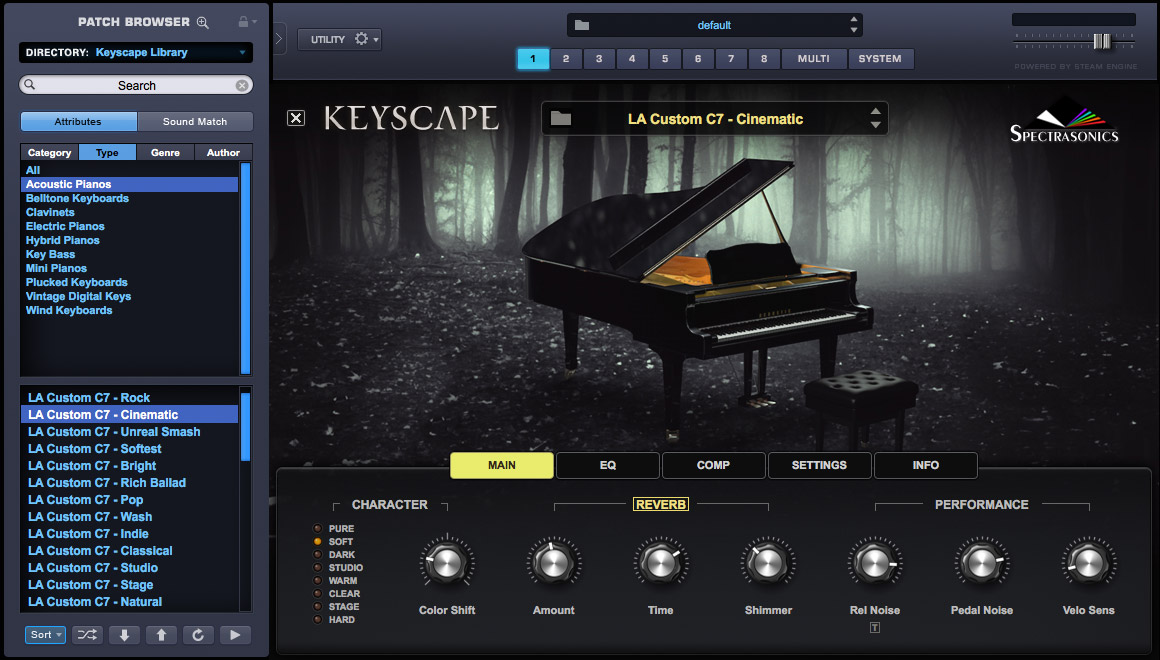 KEYSCAPE® is an extraordinary virtual instrument From "holy grail" pianos to stunning keyboards you didn't even know existed, this is a keyboardist's dream come true.
Ten years in the making, each of these sought-after keyboards was carefully restored and then deeply multisampled by the renowned Spectrasonics Sound Development Team. These compelling and highly expressive sounds will inspire you to PLAY!
The process began with going to the ends of the earth to find and restore each one of these rare and incredibly special instruments with the top technicians and expert craftsmen from each discipline. This incredible attention to detail and meticulous care given to each instrument allowed the development of these sounds to a whole new level of authentic tone.