Drum Workstation
This drum set combines the sound, feel and familiarity of quality drums with hand made B20 bronze alloy acoustic cymbals and the versatility and capability of the best electronic drums. An ideal  recording drum set for the studio.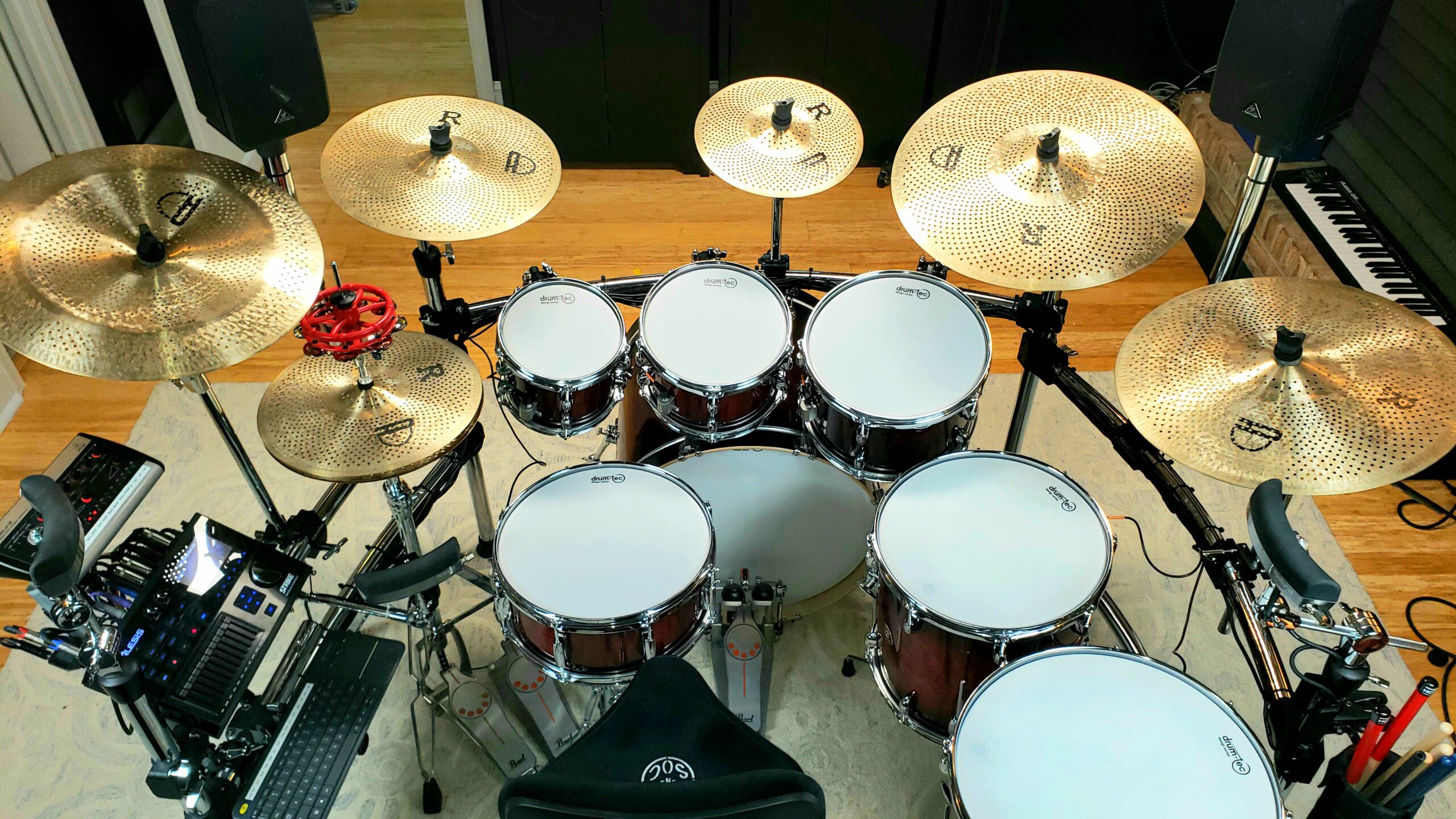 ---
From its sleek, innovative hardware design and legendary Gretsch-formula shells, Catalina Maple is a favorite among players that want an ergonomically satisfying playing experience and a fresh, contemporary look. Gretsch 2014 Catalina Maple 7-Piece Rock Shell Pack and 22 Inch Kick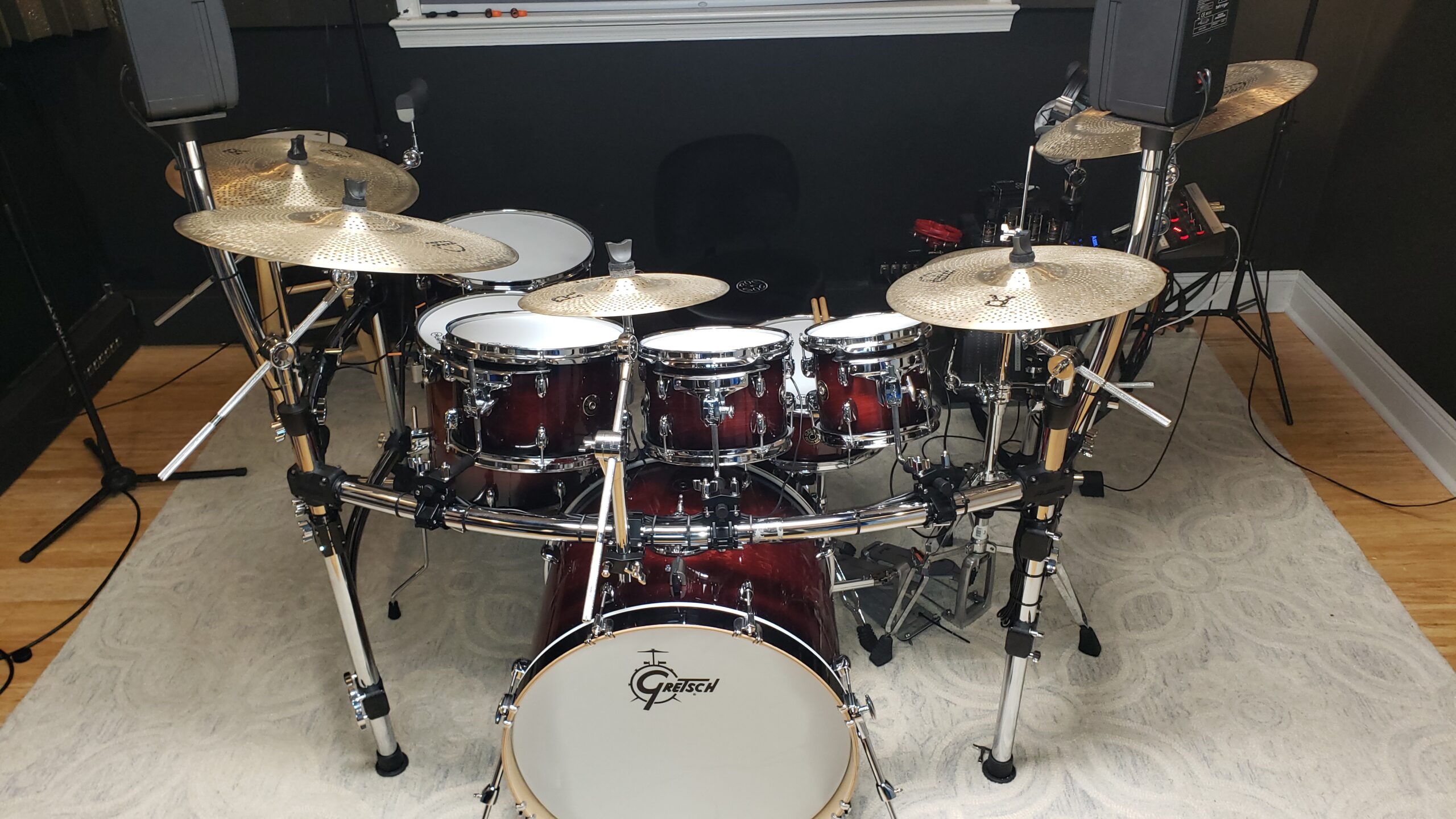 ---
The P16 makes it easy to dial-in your personal monitor mix while recording. You can not only adjust the Volume for each of 16 input signals, but also set the Pan (left to right mix), EQ (Bass, Mid with sweepable Freq control and Treble) – and much more. And the best part, these adjustments can all be made without affecting anyone else's personal mix.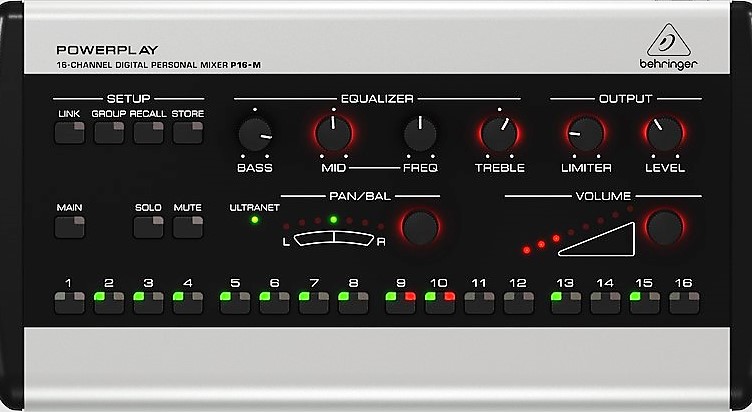 ---
EX-29 Extreme Isolation Headphones by Direct Sound (used by Terry Bozzio, Shawn Drover of Megadeth, and Blue Man group) provide the drummer with great isolation from the room sounds while hearing exactly what you need during a recording session. These headphones were designed by a drummer for drummers. Hear what you need to hear clearly without ear-damaging levels or outside distractions.