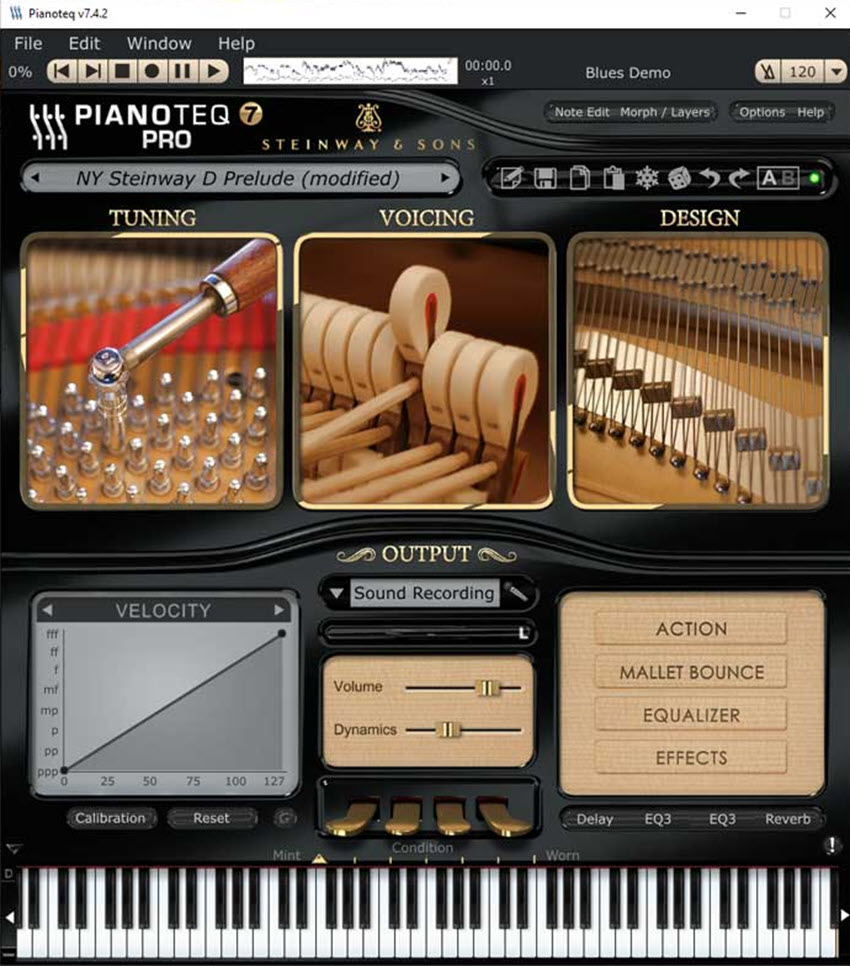 Pianoteq is the future of virtual pianos and provides the best and latest technology available. The sound is reproduced through a physical model that simulates properties and behaviors of real acoustic pianos.
Pianoteq offers superior playability and reproduces the complex behaviour typical of real acoustic instruments. Moreover, it lets you tweak the sound to your taste with the help of unique parameters. The Pianoteq sounds are authorized by Steinway & Sons, Bechstein, Petrof, Blüthner, Steingraeber, Grotrian, Hohner, among others.
The result? A remarkably playable, vivid and adaptable instrument to help you sound your best.