Guitar Rig 5
Gives you the Power to Shape Your Tone to Perfection
---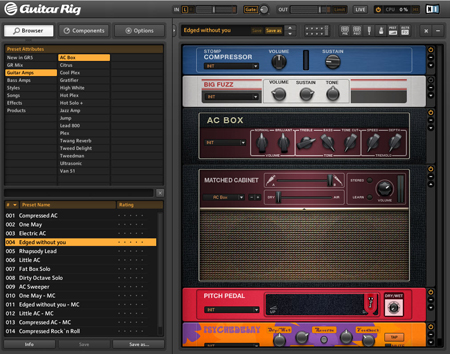 Guitar Rig 5 is a virtual studio full of amps, cabs, mics and creative tools. Plug in at one of our custom guitar stations and play through Guitar Rig 5 to shape your tone to perfection.
Choose from a vast selection of the world's most popular guitar amps and effects – exquisitely modeled in a powerful and intuitive virtual effects rack.
Amps
Cabs
Mics
Creative tools
They're all at your disposal to help you craft that perfect sound.