Addictive Drums
Magnificent Drums Perfectly Recorded
---
There's a reason they're called addictive.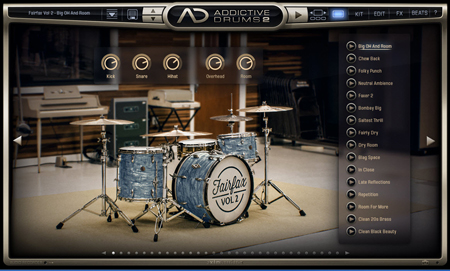 This drum library is packed with a variety of kits to choose from with mixing and sound-shaping features that let you transform these kits in amazing ways.
Whether you need your drums to sound open and crystal-clear, produced and radio-ready, or grungy and heavily distorted,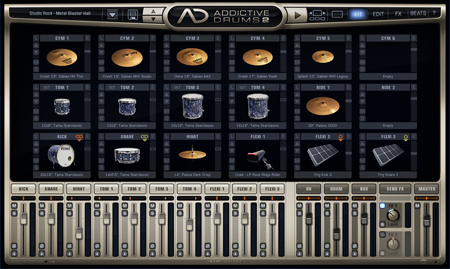 AD2 has studio-grade tools to get the sound and feel you want.
Select and play Addictive Drums 2 from our Pearl Drum Set, Kawai MP10 Piano, Korg Krome Synth, or the Fishman TriplePlay®. These drums sound organic in a mix and are our "go-to" library.

---
Learn more at XLN Audio