Virtual Tools at Sound Design
When virtual instruments and effects software came on the market over 10 years ago, no one could have predicted how quickly these tools would dominate the world of music production.
Our virtual instrument library includes acoustic and electric pianos, analog and digital synths, acoustic and electric guitars, drums and percussion, pop solo horn and horn sections, a full range of orchestral instruments, and more. Be sure to check them out and listen to the demos.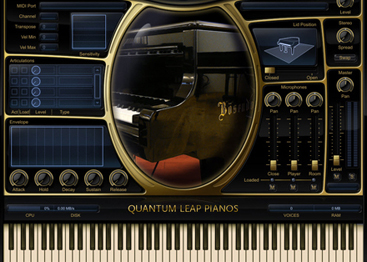 We've got over 200 sound processing tools that provide virtually endless possibilities for editing and enhancing your recorded material. We can even "put you" in the Sydney Opera House if you like!