Drum Workstation
It's the Perfect Setup!
---
This room is designed with the professional drummer in mind. We've got a fabulous new Pearl Fusion Birch Acoustic Kit with Zyljian Custom A cymbals, Evans level 360 G2 heads,drum mics from Audix, Shure and Audio-Technica, Kelly Shu kick drum mic setup for that powerful kick drum sound. As if that's not enough, the studio has full drum replacement options making this set extremely versatile. Select drum sounds from Addictive Drums2, FXpansion's BFD3 or Native Instrument's Battery3/Battery 4 to be layered with or substitute for our Pearl sounds. This combination provides a wealth of options to ensure your performance reaches it's full studio potential.
---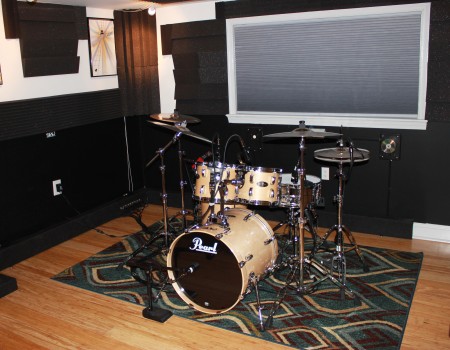 The P16 makes it easy to dial-in your personal monitor mix while recording. You can not only adjust the Volume for each of 16 input signals, but also set the Pan (left to right mix), EQ (Bass, Mid with sweepable Freq control and Treble) – and much more. And the best part, these adjustments can all be made without affecting anyone else's personal mix.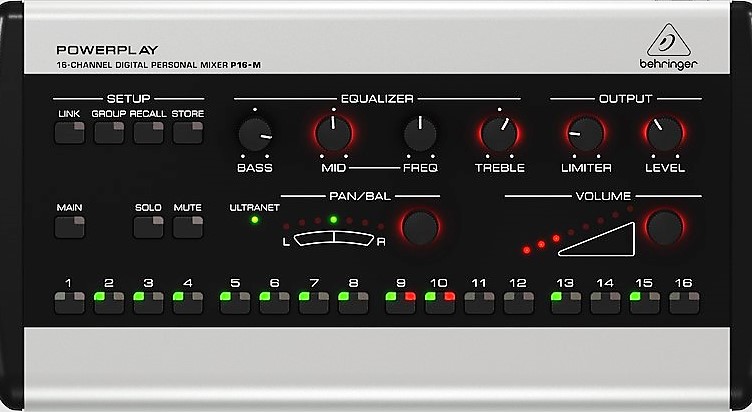 EX-29 Extreme Isolation Headphones by Direct Sound (used by Terry Bozzio, Shawn Drover of Megadeth, and Blue Man group) provide the drummer with great isolation from the room sounds while hearing exactly what you need during a recording session. These headphones were designed by a drummer for drummers. Hear what you need to hear clearly without ear-damaging levels or outside distractions.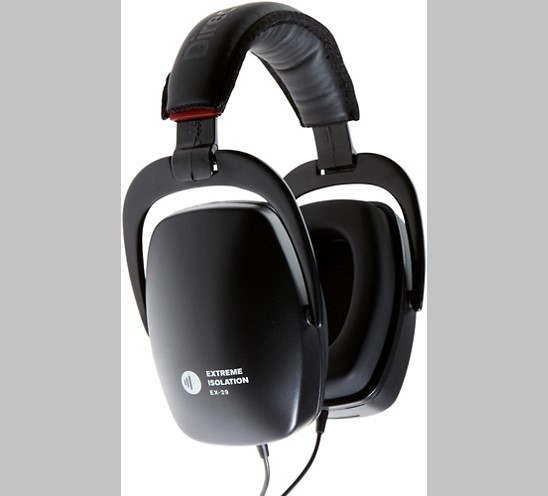 The drum room also features. . .
A large custom monitor system with tube amp provides power and fidelity on playback.
A custom host computer interface to the Instrument Library  provides convenient customization right from the drum set.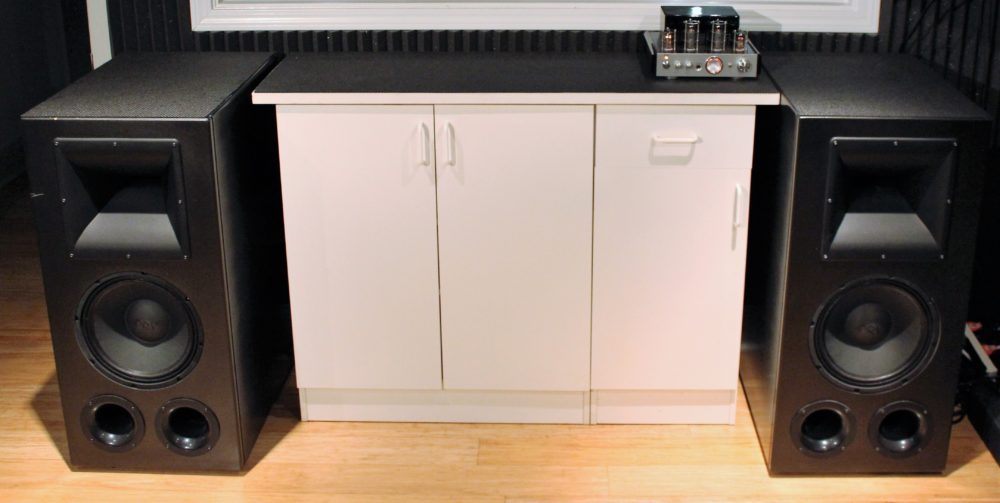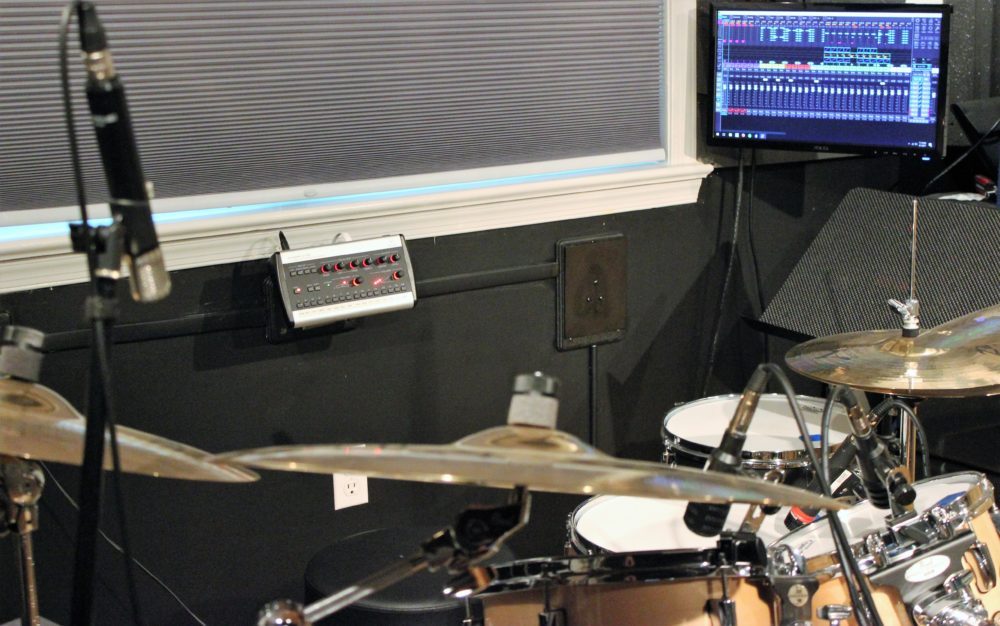 Check out Sound Design Music Studios
Visit the studio and check out the drum room setup for yourself at no charge or obligation. We encourage drummers to take the time to explore the possibilities here in the drum room. It may just change your approach to a project or song.
Get Started Scheduling my Free Visit