Electric Bass Guitars
Full Scale and Guitar Scale Basses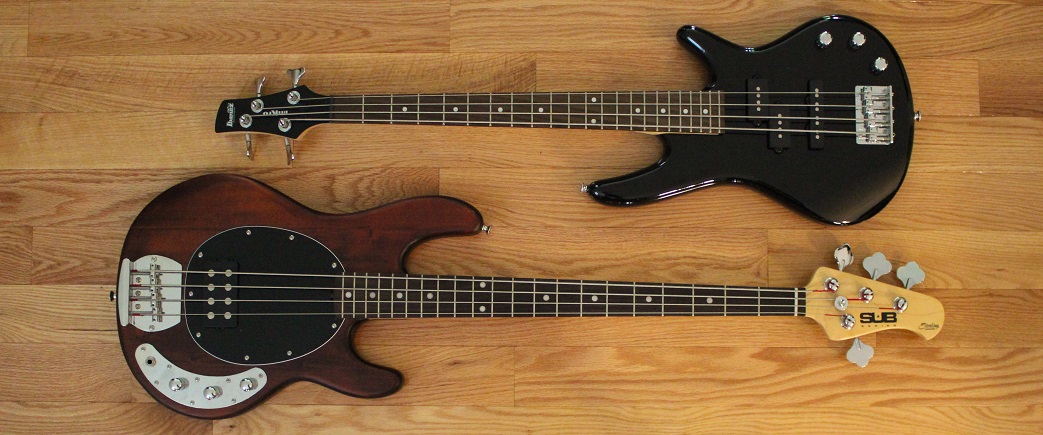 Ibanez Four-string "Baby Bass"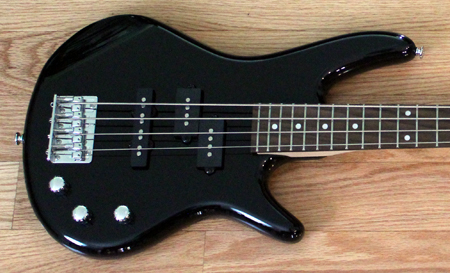 This guitar-size bass makes it easy to transition from guitar to bass, and it has many of the features of a full scale bass.
Features:
Mahogany body
28.6″ scale maple neck
Medium frets
Rosewood fretboard
Standard "J" neck and bridge pickups
---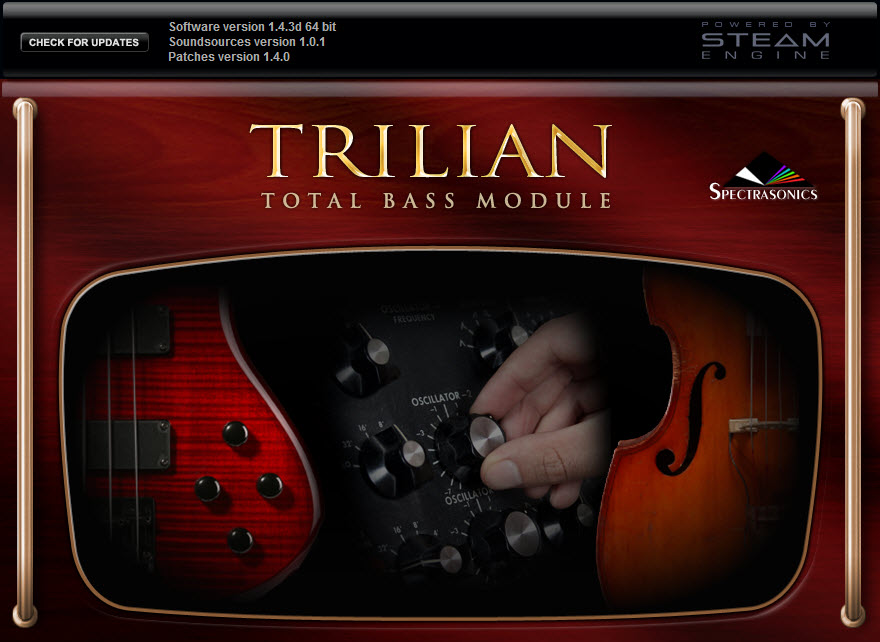 Get a great bass sound without being a bass player!
The Trilian® Total Bass Module is a specialized bass virtual instrument offering a variety of basses including acoustic, electric, fretless electric, and synth bass. Play the Trilian® Total Bass with our SG guitar or from our Keyboard Workstation.

---
---
Bass Work Station
Use the features of our workstation, bring in your own amp, or plug and play direct.

Virtual Guitar Rig 5 Bass Amp
This virtual bass amp can deliver that gritty, growling sound that really makes a bass stand out in a mix.
Features
Classic Tone Control
Drive Control
9 band EQ
Tube Compressor
Matching (2) 10″ Bass Cab
Ampeg BA110 -Studio Bass Amp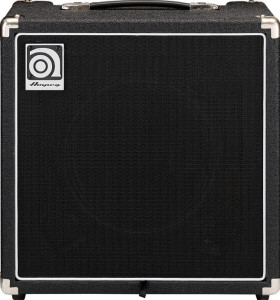 In the studio bigger is not always better. This little bass amp has a clean full bodied tone and has a very low noise floor making it an ideal amp to mic in the studio.
Features
Classic Ampeg tone
40 watts RMS power
Ampeg Custom  10″ speaker
Legacy Ampeg preamp with 3-band EQ
-15dB input pad for active basses or additional level control
---