DMC-122
An ideal keyboard controller to play instruments in our studio library.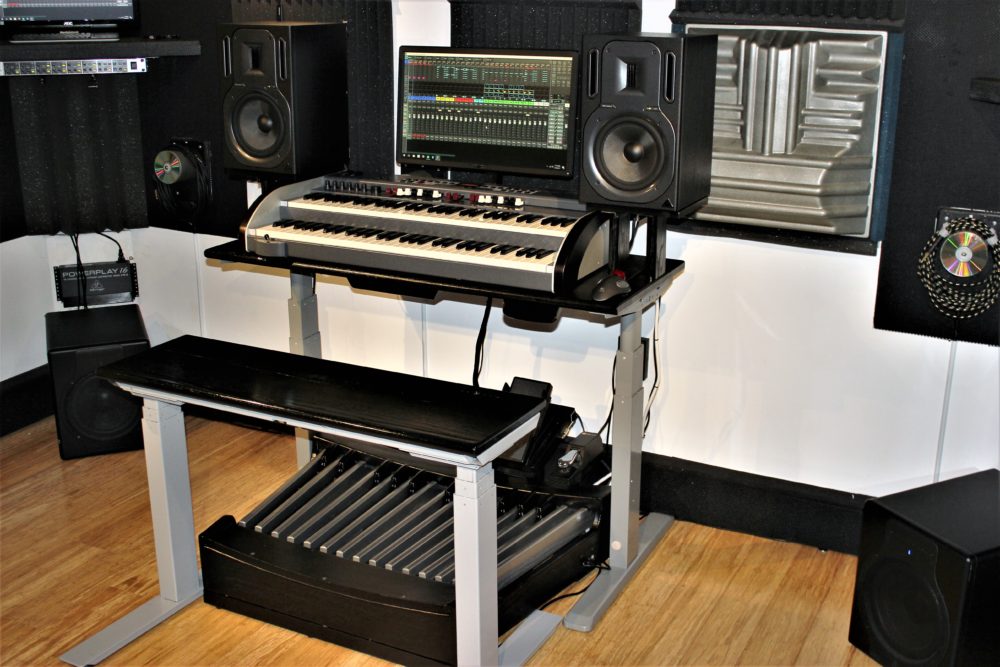 The GSi DMC-122 is a versatile MIDI controller with features that you won't find in any other keyboard.
Our DMC-122 is a dual manual keyboard with waterfall keys, 3 sets of drawbars and  a custom 25 note pedalboard for the most realistic Hammond B3® simulation ever! When combined wth VB3 from Genuine Soundware, the DMC-122 is the ultimate virtual B3 tonewheel organ (with Leslie) experience. Try it for yourself -we think you'll agree! The Hammond B3 is a vintage instrument still very prevalent today in recordings and performances in almost all music genres. Once you are aware of its unique look and sound, you'll see and hear it everywhere. The DMC-122 with VB3 and 25 note pedalboard provide this vintage instrument sound and interface in our studio.
The DMC-122 is also extremely versatile when  integrated with our virtual instruments library. These 61 note keyboards have an great action -not too heavy, not too light and lightening fast -providing just the right interface to play our virtual instruments.